Each jar is labeled with prompts for creative tasks that the audience can perform on site or at home. Participants can "add a drop" (i.e. upload their participation) to
waterbodies.org
, where documentation of the interactive sculpture is collected. The audience is then invited to reflect on their personal connection with water, as nanobiologist Dr. Olivia Osborne presents her research on how silver nanoparticles in consumer products end up in water bodies/rivers affecting the aquatic environment.

In collaboration with Mick Lorusso and Olivia Osborne, the Water Canning workshops were premiered during the public art biennial, 
CURRENT:LA Water
. More information on the Water Canning project on 
waterbodies.org
.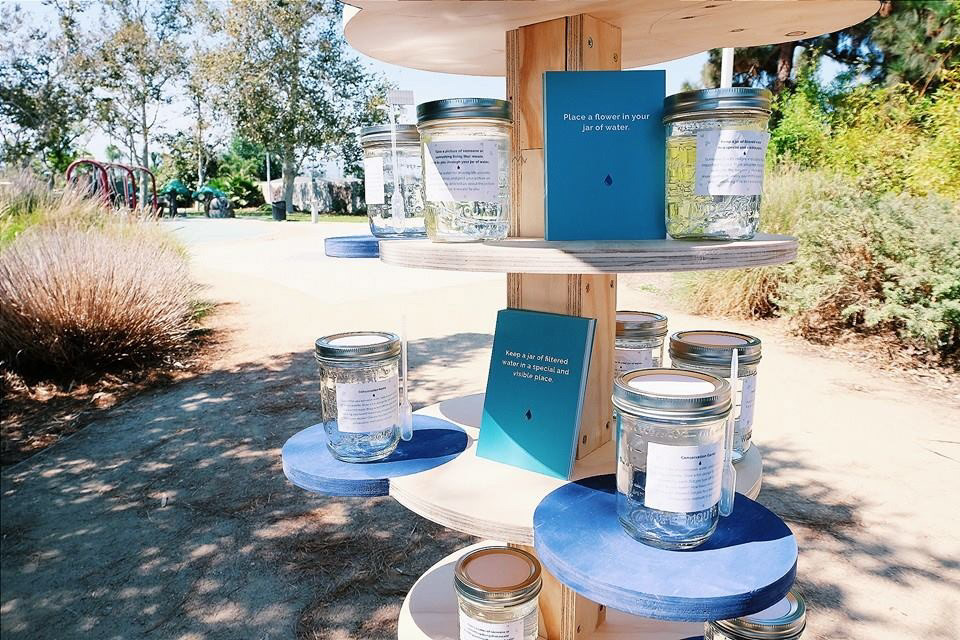 CURRENT:LA Water
 was the City of Los Angeles' first ever juried public art biennial. Dawn and the UCLA Art|Sci Collective were invited to produce public programs to be featured throughout the city in the summer of 2016. The programs produced for this biennial were the interactive sculptures / performances / workshops, 
Bird Song Diamond Wetlands
 and 
Water Canning
.