A commentary on the captivity of sea creatures for human entertainment and/or exploitation, Speculum Aquarium explores the one-sided nature of aquarium "entertainment" and its consequences through this visual conversation—the roles in a standard exhibition experience are reversed, as the audience now also becomes the subject of their own scrutiny.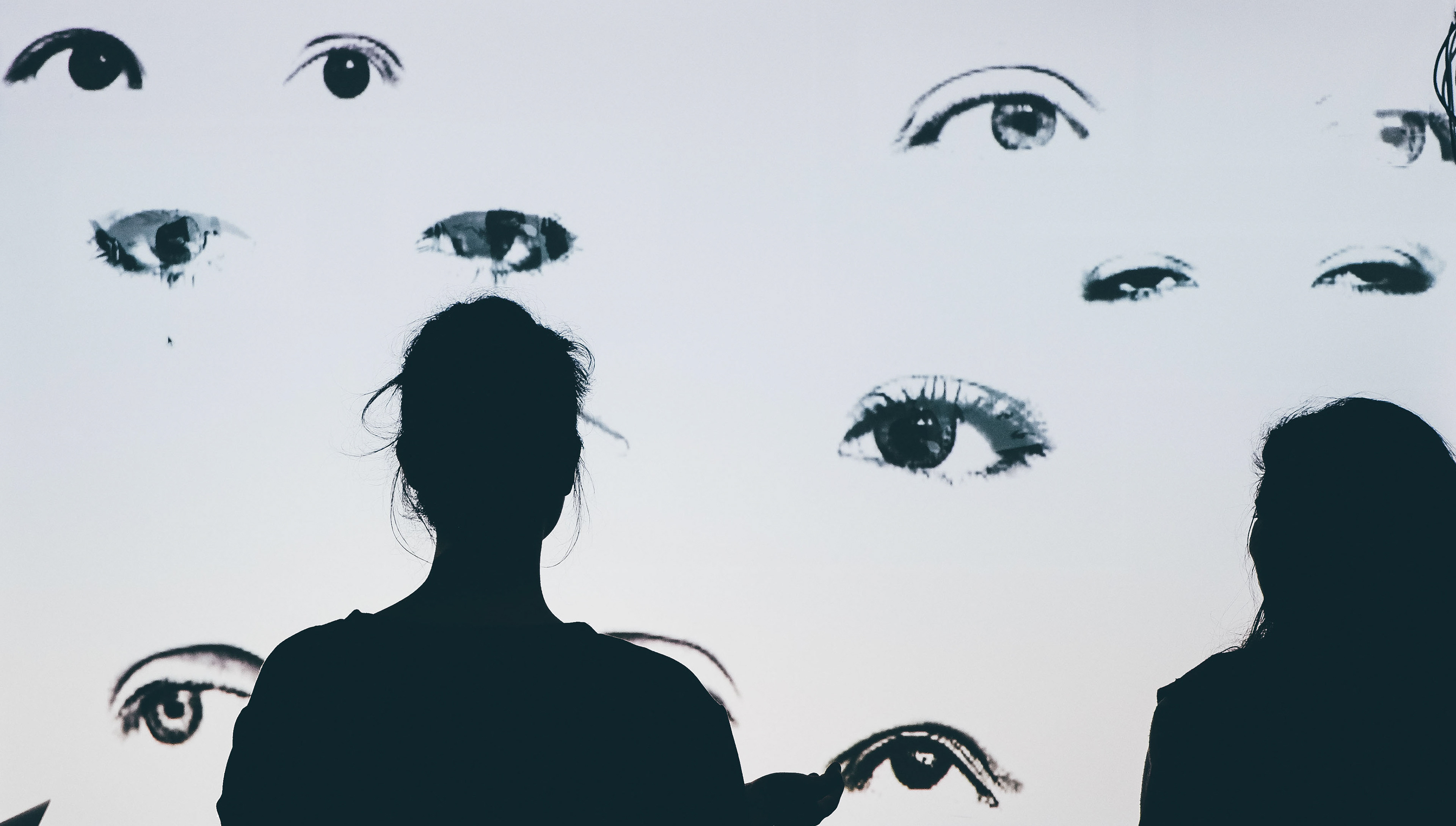 Upon closer observation, the audience realizes that they see themselves when they look into the eyes surrounding them—a live reflection of their every little action is projected back to them through the pupils' continuous gaze.

This metaphorically transforms the audience into the marine life that is constantly peered at by unfamiliar eyes—making them feel like they themselves are confined in an illuminated glass box, with a fabricated environment and no real place to hide. They become both the perpetrator and the victim of their own captivity, in their own proverbial prison that is the exhibition space.

As the audience becomes the observed creatures in a box, hopefully they are compelled to consider their participation and/or indifference regarding this issue.

The installation makes use of publicly published data acquired from annual statistical research on visitor traffic in the Monterey Bay Aquarium.