This custom piece of wearable tech was meticulously handcrafted with weather resistant textiles and soft electronics during a pop-up E-Textile Tailor Shop, which invited commissions for custom "bike light jackets" from local bicyclists.
Lattice Wrap features a lightweight and hands-free design, which can be worn alone or on top of regular clothes as an accessory or as outerwear. Other features include:
• programmable LED lights with three preset modes (steady-on, twinkle, and SOS)
• rechargeable and removable battery
• weather-resistant and hand-washable (all non-washable components are equipped with an easy on-and-off button system)
•
low-tech reflect
to ensure low light visibility, even when batteries run out of charge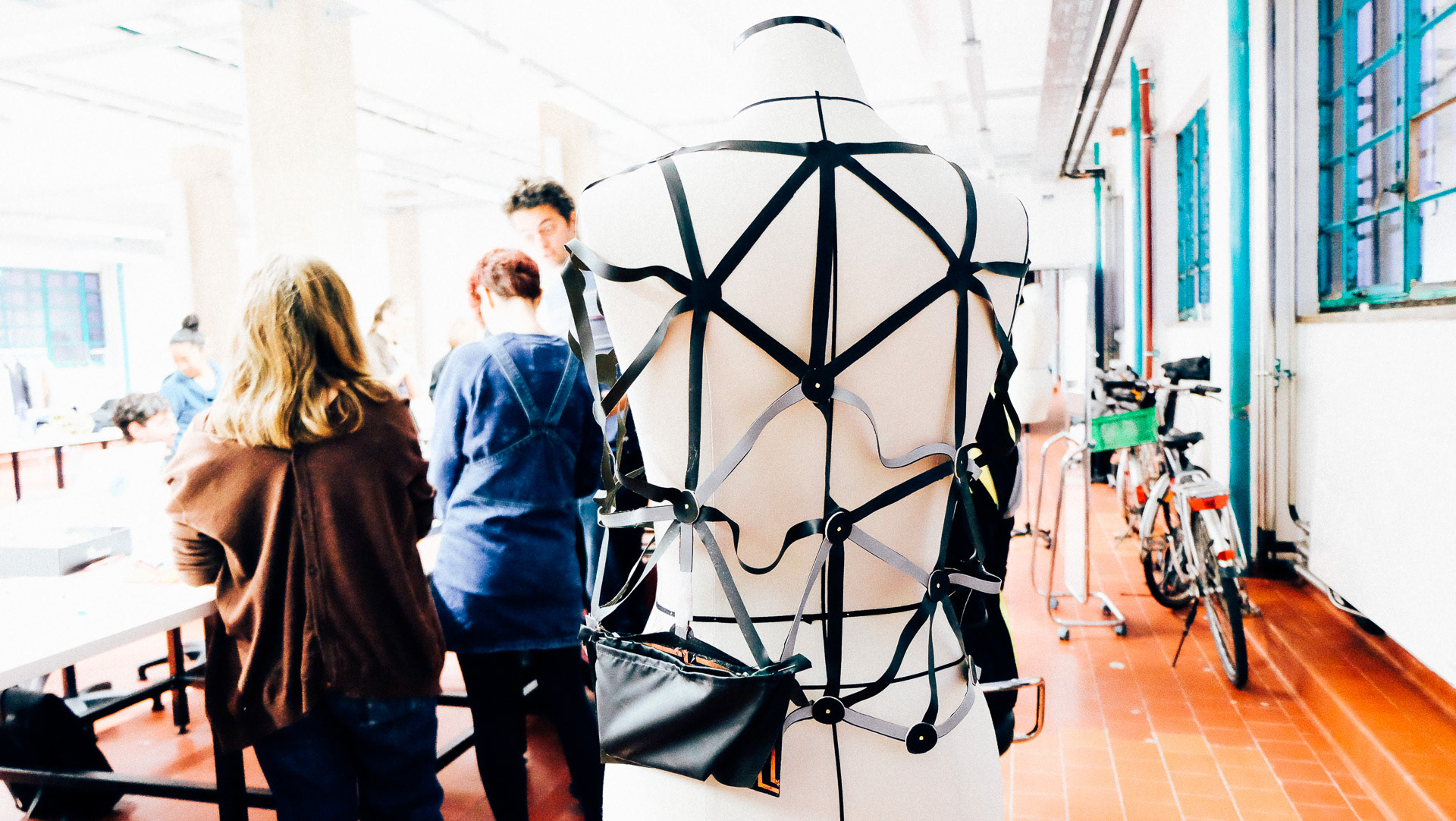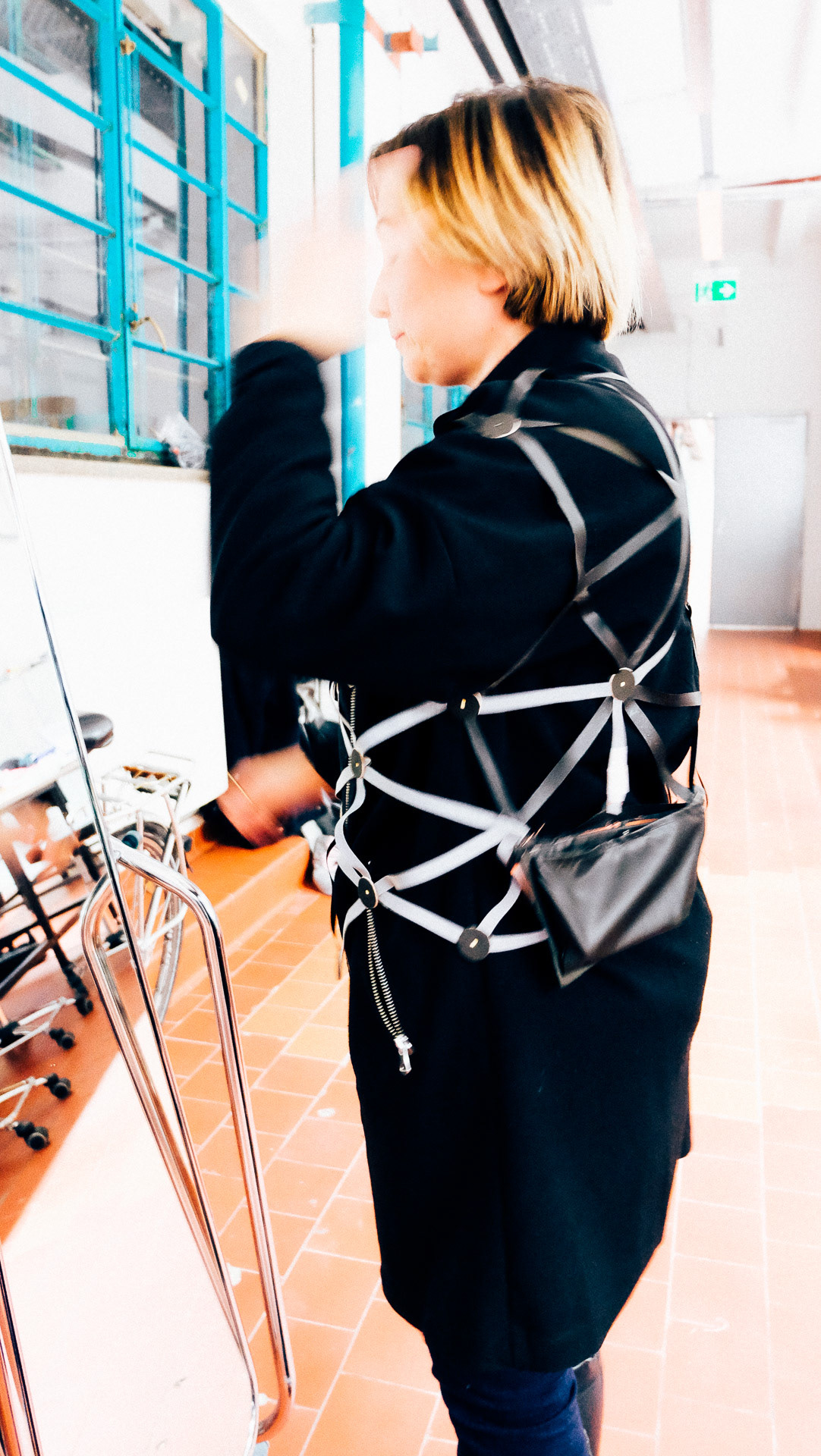 A glimpse at the inner-workings and process below. 
More on this project's research and development at dawn by day.