After a quick demonstration, the audience is invited to experience bird song at its purest form—unsullied by the noise of daily city activities—with bird-mimicking interactive performances involving noise-cancelling headphones and a programmed installation that measures an individual's accuracy in mimicking natural bird songs.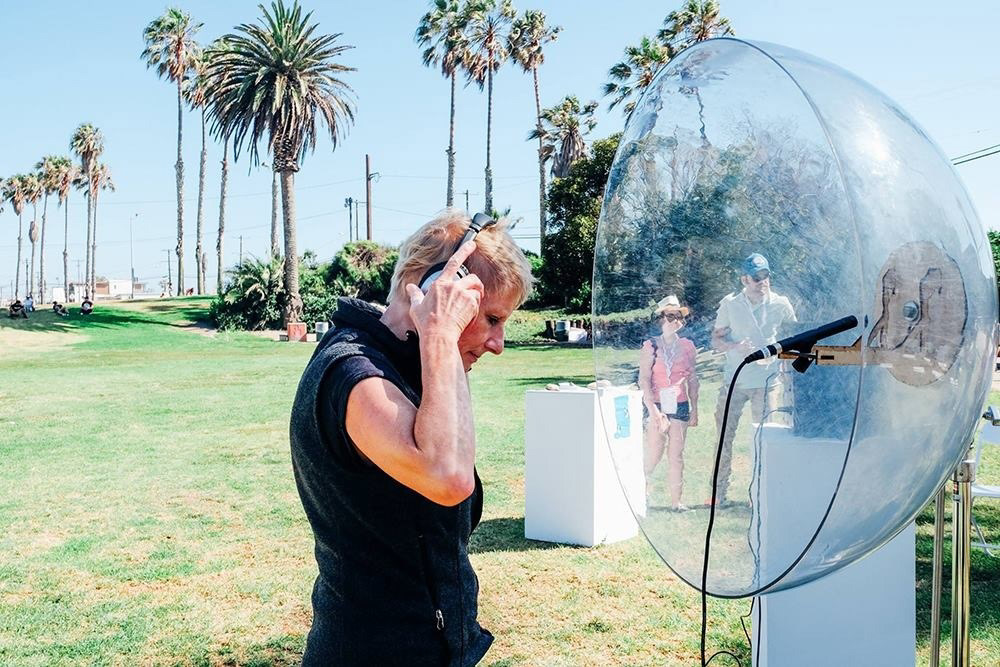 CURRENT:LA Water
 was the City of Los Angeles' first ever juried public art biennial. Dawn and the UCLA Art|Sci Collective were invited to produce public programs to be featured throughout the city in the summer of 2016. The programs produced for this biennial were the interactive sculptures / performances / workshops, 
Bird Song Diamond Wetlands
 and 
Water Canning
.